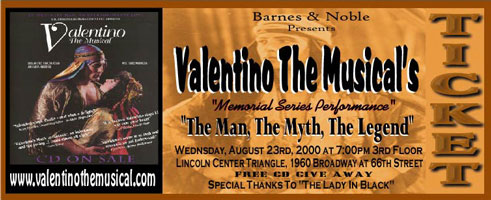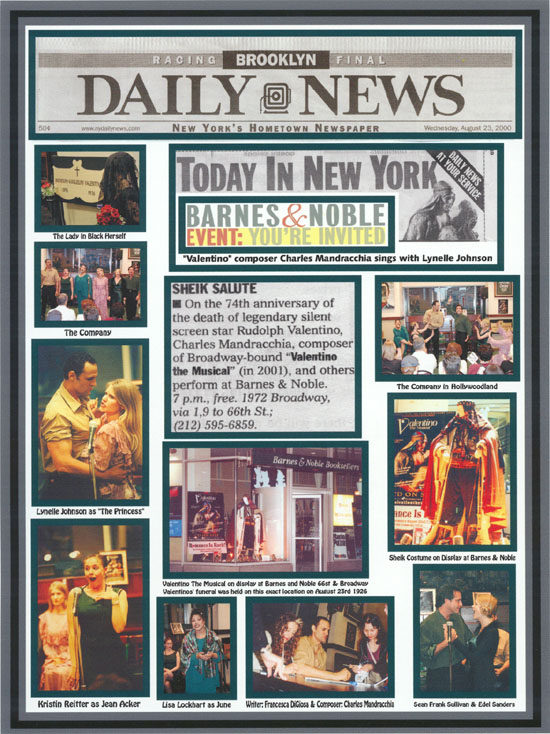 74th Memorial Performance Video.
Send Check or Money Order $19.99 (VHS Tape + $4.00 S&H) To:
Hollywoodland Productions Inc. TM
COOPER STATION P.O. BOX 213
NEW YORK CITY, NY 10276 USA
Email: vmusical@earthlink.net
Phone: (212)-228-0962
All Rights Reserved.Copyright 1999
The Man Home The Music
Reviews Pictures

All text, images, media, music, lyrics and logos on this site are Copyright ©1993-2001 Hollywoodland Productions, Inc., and may not be used or copied. Valentino The Musical and picture design are a Registered Trademark. Its appearance on any other website or any other form of media is unauthorized and unlawful. Necessary action will be taken if used. Home page model: Charles Mandracchia. Art Direction by Francesca Di Giosa and Charles Mandracchia.